Sharp PN-C805B Drivers and Manual Download –  Windows, Mac, Linux
The Sharp PN-C805B Touch Panel Driver Download
Sharp PN-C805B Drivers and Manual Download. Full HD 1080p 10-Point Multi-Touch Interactive Display. From the Sharp model Aquos interactive in display line, this high-performance LCD TV introduces a direct bonding and how technology into its screen for a highly ergonomic touch and feel for user interaction for these models.
This technology creates a user experience as close to the feel of pen or paper use and as possible, due to a protective glass which is bonded directly on to the LCD panel Sharp without any air gaps (Example). This minimizes parallax difference, allowing for smooth writing in the operations and clear visibility. Also, the glass screen is an anti-glare and dramatically reduces light reflection and fingerprint soiling.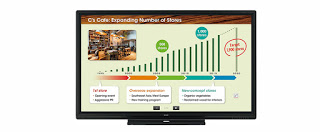 a unique feature that is smart and easy-to-use. Similar to that of the current PN-C series, the new Sharp PN-C805B interactive displays for the feature a smart eraser that allows the user to use the palm of their hand to quickly erase, similarly to erasing on a blackboard and the whiteboard.
"The auto-sensing technology automatically for you and sense the difference between writing/drawing touch points versus using a larger surface, (the palm of your hand)".
Sharp PN-C805B Touch Panel Driver Download
Macintosh OS X
Touch Panel Drivers v.1.9.2.1 (Download)
Compatible Macintosh OS v.10.11 – Mac Sierra v.10.12
Sharp PN-C805B Manual Download
PN-C705B | PN-C805B Quick Start Guide | Download
PN-C705B | PN-C805B Operation Manual | Download
Pen Software Operation Manual | Download
Use the links on this page to download the new version of the drivers for Sharp PN-C805B Aquos Board. All software are available to you can select and download.
Please select the relevant Version in accordance with the operating system on your computer and click the download button.