Sharp AL-800 Driver, Software, and Manual Download. The Personal Efficiency Series AL-800 should be your choice when you need to get big copying functionality from a small room. With a speed of 8 copies per minute, the AL-800 packs state-of-the-art digital laser copier technology into a compact package with a small footprint.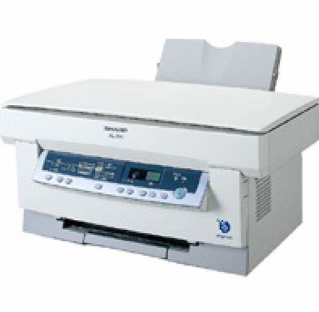 Features:
Digital Laser Technology offers improved image quality and laser reliability.
Single Scan System produces multiple copies from a single scan for increased productivity.
Digital Automatic Exposure Control analyzes content of an original document and adjusts the exposure automatically.
Digital Photo Mode reproduces 256 shades of gray for copying photographs and halftone originals.
The letter or Legal Size Paper means more flexibility for your copying needs.
Three-Year Warranty with 2nd Day Exchange demonstrates our commitment to quality, support and service.
Sharp AL-800 Driver and software ink-jet printer need to be updated regularly in order to keep devices operating well and give your busy life the best functionalities. Sharp AL-800 drivers package and this is particularly true if you have upgraded to a new operating system such as Windows.
Sharp AL-800 is compatible with OS
* Microsoft Windows.
* Macintosh OS X.
* Linux.
Sharp AL-800 Details and Download Driver
– WINDOWS –
SAP Device Type (Download)
File Name (SharpDeviceTypesAllModels_1909a.zip)
File Sizes: 5.89 MB
Ver: 1909a / SAP Device Type for SAP R/3, for AR/MX/BP Series
GDI Printer Driver  (Download)
File Name (AL840SERIE_DRV_GDI-WinXP-ver11A001_GB.zip)
File Sizes: 0.59 MB
Ver: 11A001
OS Compatibility
Windows XP.
GDI Printer Driver  (Download)
File Name (AL840SERIE_DRV_GDI-Win31-9x-ME-NT-ver2_GB.zip)
File Sizes: 4.78 MB
Ver: 2.0
OS Compatibility
Windows 9x.
the Windows ME.
Windows NT.
– SOFTWARE –
Sharpdesk 3.5 Package (Download)
File Name (Sharpdesk.zip)
File Sizes: 554,442,859 bytes
Ver: 3.5